The 15th edition of the FINA World Masters Championships will take place in Montreal from July 27 – August 10, 2014. The Federation's biggest competition in terms of participation welcomes swimmers, divers and water polo players aged 25 to more than 100 years old from all corners of the world every two years. "Masters Worlds" includes competition in all 5 of FINA's disciplines: swimming, diving, water polo, open water swimming and synchronized swimming. About 8,000 athletes from 60 countries are expected to be competing in these disciplines.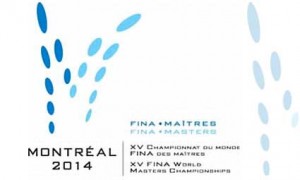 FINA officially created the Masters movement about 25 years ago, the first edition being held in 1986 in Tokyo. This year's venues where the events will take place are Jean-Drapeau Park, Aquatic Complex, Rowing Basin and Claude-Robillard Sports Complex. The swimming events in the pool will take place between August 3rd and 9th, with the 3km open water event taking place on August 10th. Next year the FINA World Masters Championships will be held in conjunction with the FINA World Championships, thus creating one of the largest sporting events in the world with over 15,000 participants.
Do not miss this amazing international swimming championship and cheer for your favorite athletes from any place around the globe. Top-class VPN technology provides the very best online streaming experience, with no blockings, slow-downs or obstructions whatsoever.