U.S. Open is one of the 4 major tennis championships played annually in New York City, with 5 main championships awarded: Men's Singles, Women's Singles, Men's Doubles, Women's Doubles and Mixed Doubles. The largest tennis tournament in the Western Hemisphere includes 26 sessions overall and will be held from August 25 to September 8. The main court is located inside Arthur Ashe Stadium, which seats approximately 22,500 tennis fans and is the biggest tennis stadium in the world by capacity.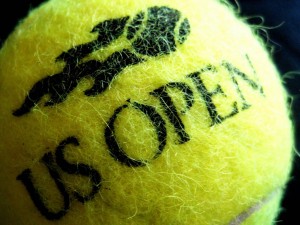 The whole U.S. Open spectacle is broadcast in the United States on CBS Sports, ESPN2, and Tennis Channel. Do not miss your chance to be a part of the US Open action and watch the world's most amazing players compete on New York's grandest stage when outside the USA. Witness the last grand slam event and enjoy the always thrilling battle for the U.S. Open trophy, with VPN service removing all online blockings for you.
Watch 2 sessions per day during the 2 weeks of the tournament and view the game's biggest stars Novak Djokovic, Roger Federer, Rafael Nadal and Williams sisters playing the very best of tennis, with 2013 winners Nadal and Serena Williams returning to defend their crowns. Experience an event packed with excitement, and matchups of some of the top world tennis players.