In 2014, The Ryder Cup returns to Scotland, the birthplace of golf, for only the second time in its history. Scotland plays host to the greatest tournament in match play golf at the magnificent Gleneagles Hotel in Perthshire. The 40th Ryder Cup will be held from 23rd to 28th September, with matches taking place from 26–28 September 2014 on the PGA Centenary Course. The team captains will be Paul McGinley for Europe and Tom Watson for the U.S.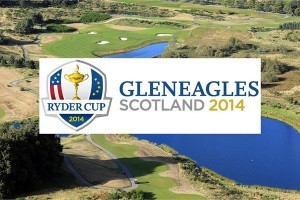 Europe are the current cup holders. On the first 2 days there are 4 foursome matches and 4 fourball matches, plus 12 singles matches on the third day. All matches are played to a maximum of 18 holes, with 24 of the greatest players on the planet doing battle. Though Europe have won four of the last five match-play battles against the USA and looks to retain the trophy they won so spectacularly in 2012, anything can happen.
One of the greatest sporting tournaments on the planet at one of the world's most legendary golfing venues is fast approaching. Get your VPN package and witness the finest golfers on earth competing for the cup online regardless of where you are. Change your geo-location with VPN technology and experience the excitement on the course from the comfort of your home via fast and uncensored online broadcasts of the amazing must-watch golf event.