Giro d'Italia is one of the 3 prestigious three week long international stage races on the Pro Tour Race calendar, a part of the `Triple Crown of Cycling`, with this year`s route over 3,450 km long. This professional cycling 2nd most prominent stage race after the Tour de France is taking place from May 9 to June 1, with popular steep finish on Monte Zoncolan confirmed as the stage finish for the 2014 Giro d'Italia.
The Grand Tour cycling adventure starts in Belfast, Northern Ireland, throughout the subsequent stages in Italy, along the Amalfi Coast, through Bologna, Parma, The Italian Riviera, Bergamo, Milan and the Alps, to conclude up the punishing climb of the Zoncolan as its final, 21st stage. Do not miss spectacular opening stages of the Giro in Northern Ireland on 9, 10 and 11 May, exciting program of events and activities during the races, and all Maglia Rosa contenders showing their amazing cycling skills.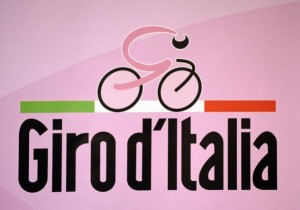 Last year`s winner was Vincenzo Nibali from Italy. This year, all cycle fans can expect suspense and drama until the finish, as over 200 elite professional cyclists from all over the globe are in the race for the pink jersey. 22 teams, cutting-edge bikes and equipment, 3 rest days instead of the usual two, matchless cycling action and an estimated 12.5 million spectators – all in all, a must-watch sporting event.
Savor the excitement of Italy's largest cycling event and follow your cycling idols throughout the entire race live online, any time, any place. VPN technology changes your IP address and guarantees unfiltered and anonymous streaming all along, for just a few dollars. Watch live coverage over the full 3 weeks of the event from the coziness of your home.