The 17th edition of the FIBA Basketball World Cup will be the last time the tournament will be held on the current 4-year cycle. There will be 24 teams taking part in the competition which is set to be played throughout various locations in Spain starting August 30 till September 14, 2014.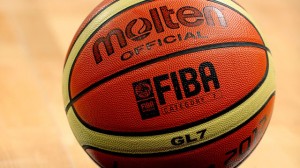 Though some of the best NBA players aren't playing, including LeBron James, Carmelo Anthony, Chris Paul, Dwight Howard and Blake Griffin, a lot of top talents from all the major basketball nations will battle on the court. The USA squad is the world's top-ranked team after winning gold at the 2010 World Championships. Will Team USA foil Spain's title hopes for the second major competition in a row? The USA Basketball National team is potentially headlined by superstars Kevin Durant, Stephen Curry, Paul George and Derrick Rose among others, but the Spanish will definitely provide a tough opposition for them, with a squad consisting of current and former NBA players including Marc and Pau Gasol, Ricky Rubio, Jose Calderon, Rudy Fernandez and Serge Ibaka.
Ensure up-to-the-minute information on each game and practice session regardless of where you are. See who will emerge as the Naismith trophy winner and enjoy the flagship event of the International Basketball Federation via online transmissions. One of the world's largest global sporting events will become the center stage for some of the world's most elite basketball stars, and with VPN methods, you can be a part of it.