1. Download OpenVPN Software using the link we sent you in your activation email. Unpack the zip file then right click on VPNSetup file and choose "Run As Administrator".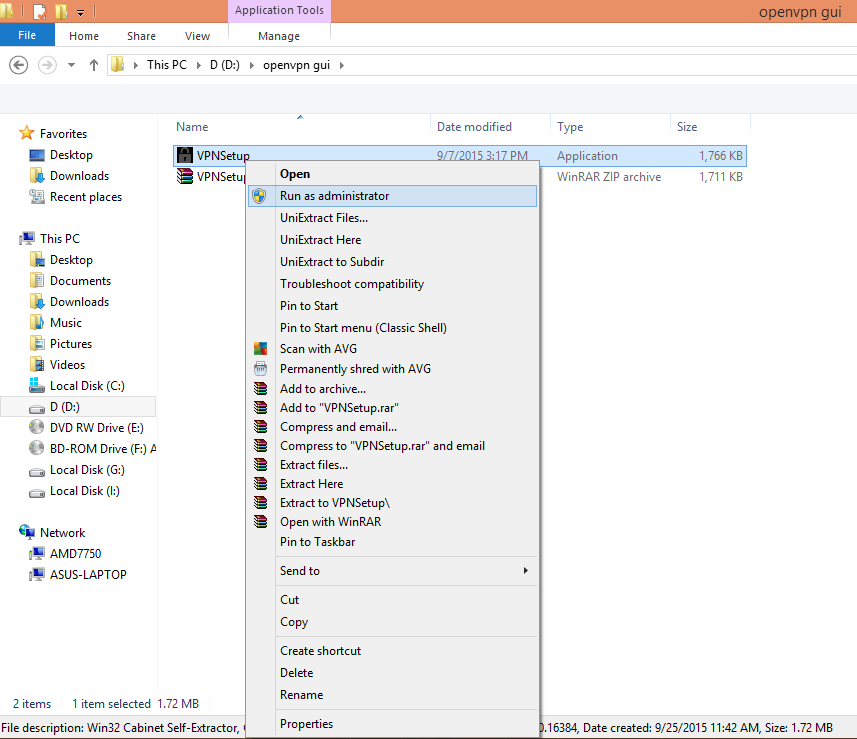 2. If you have "User Account Control" activated choose "Yes" in order to allow program installation then hit again on Yes.

3. Click "Next" to continue.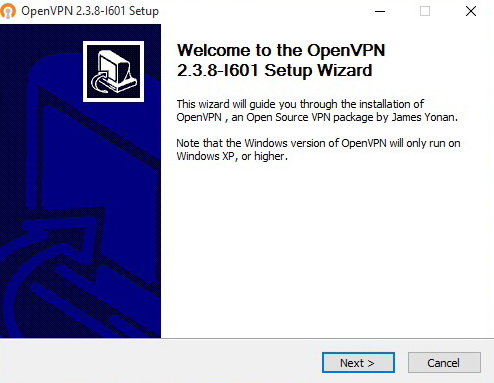 4. Click on "I Agree" to accept License Agreement.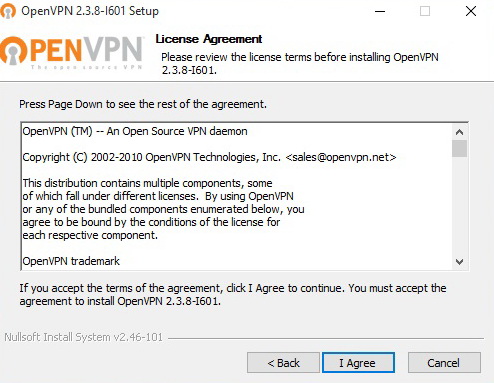 5. Click on "Next" to proceed.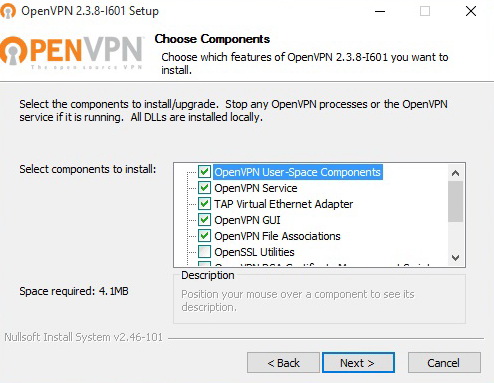 6. Leave default destination folder and click "Install" to begin installation.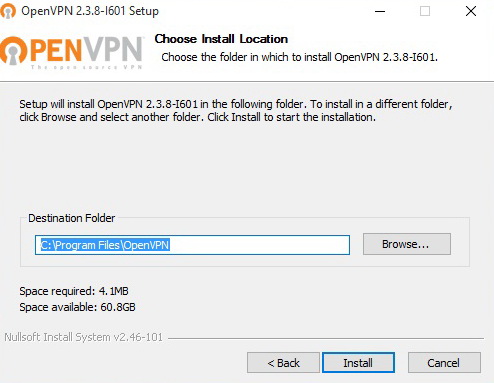 7. If a TAP drivers window pops up during the installation, please click on "Install" in order to proceed.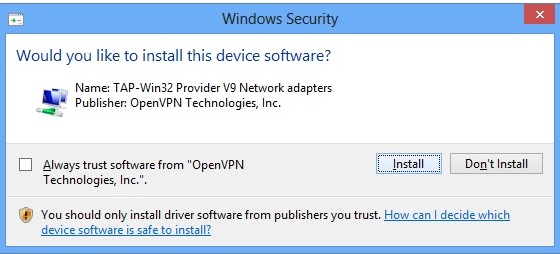 8. Setup was completed successfully so please click "Next" to continue.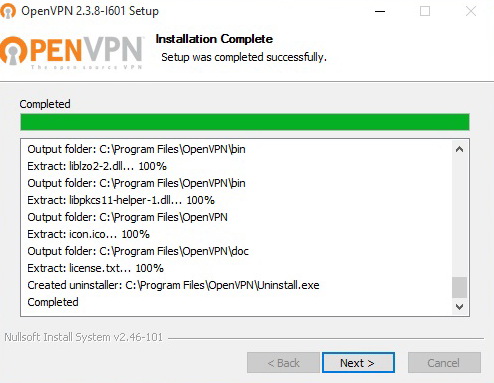 9. Uncheck "Show Readme", check "Start OpenVPN GUI" and click on "Finish".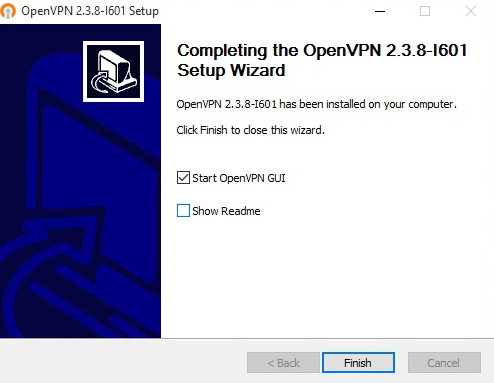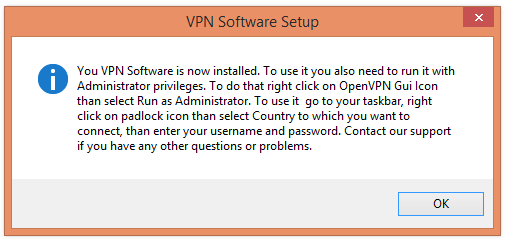 10. Your VPN Software is now installed. To use it you always need to run it with Administrator privileges. To do that right click on OpenVPN Gui Icon then select Run as Administrator.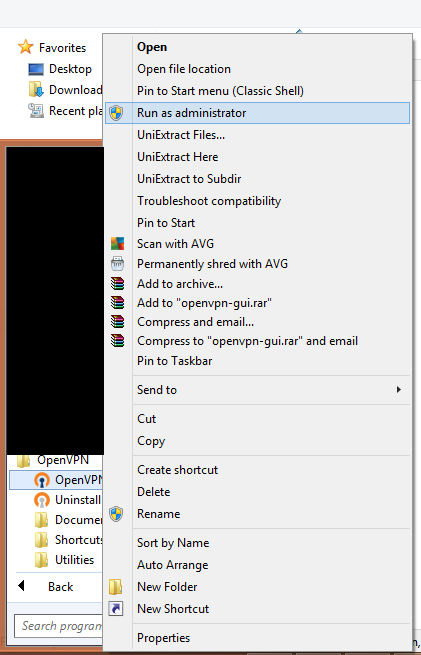 You can also enable it permanently by selecting Properties, then under Compatibility check "Run As Administrator" then click on OK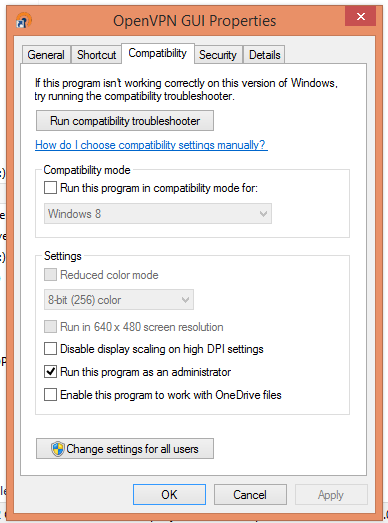 11. Now go to your taskbar, right click on paddle lock icon, navigate with your mouse to a country to which you want to connect, then click on Connect.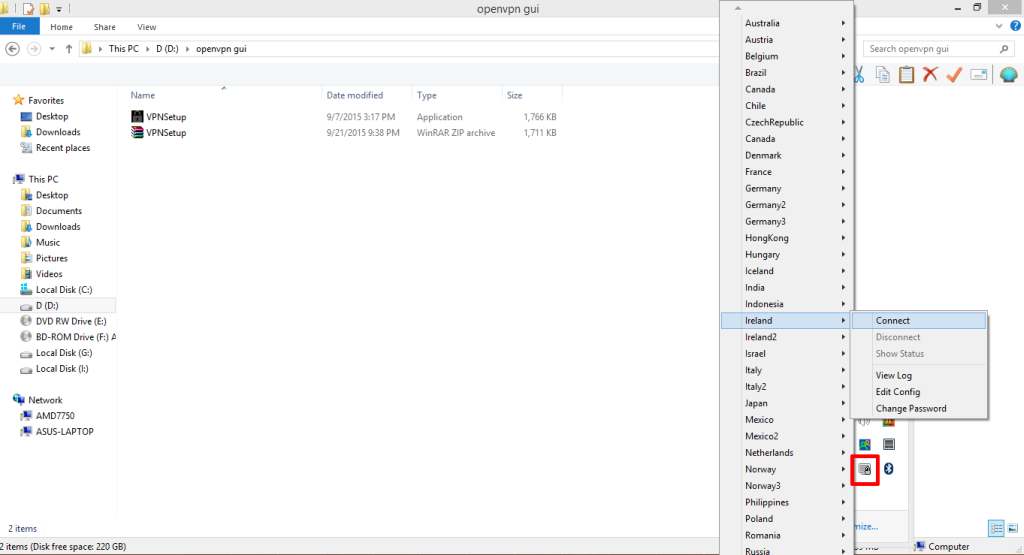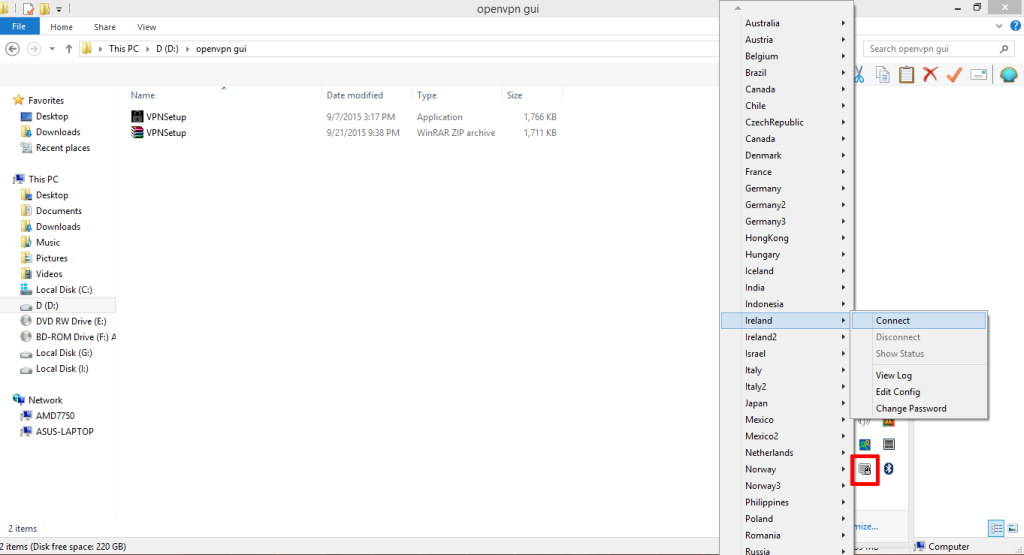 12. On next screen enter your account username and password. Once you see green paddle lock icon this means that you are connected and you are using VPN!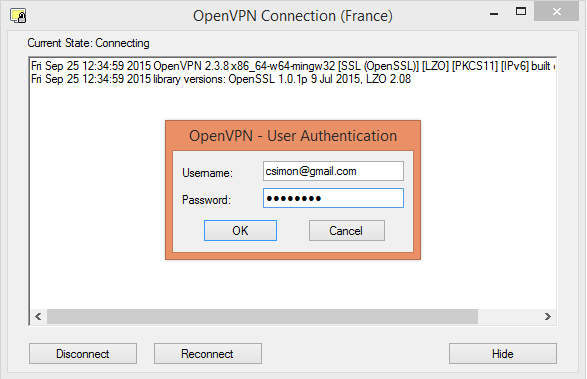 To disconnect, right click on the paddle lock icon in Systray/Taskbar area then select Disconnect
.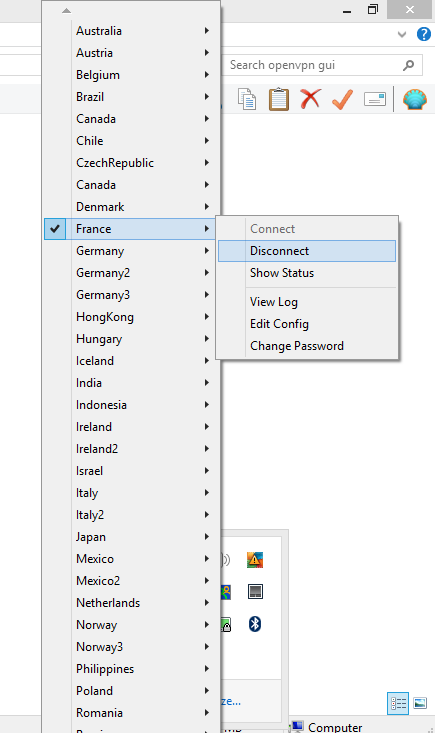 IMPORTANT: If you want to connect to some other Country server, you need to disconnect from the first one! You cannot be connected to two or more servers at same time.