1. Go to https://tunnelblick.net/ then click on Download latest stable release link

2. Double-Click on "Tunnelblick.dmg" wait then again double-click on Tunnelblick icon and install it.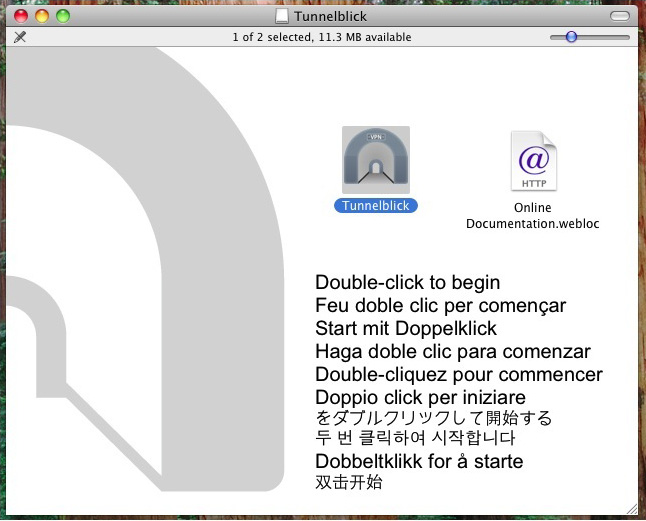 6. In new window click on button "Open"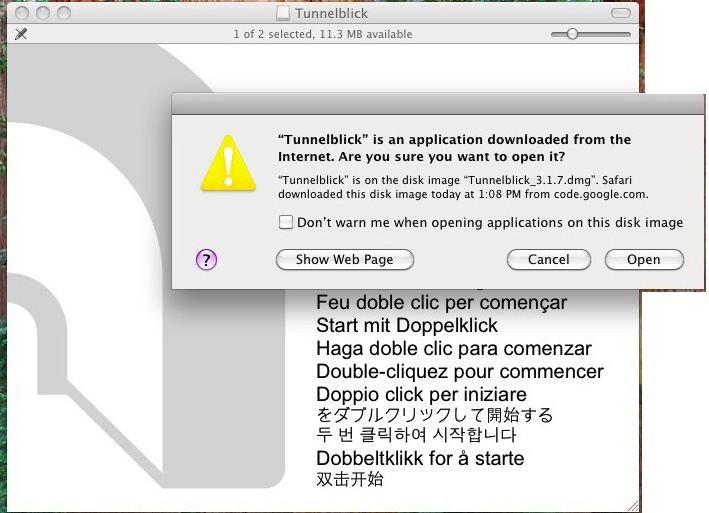 3. In window "Installation succeeded" click on button "Launch"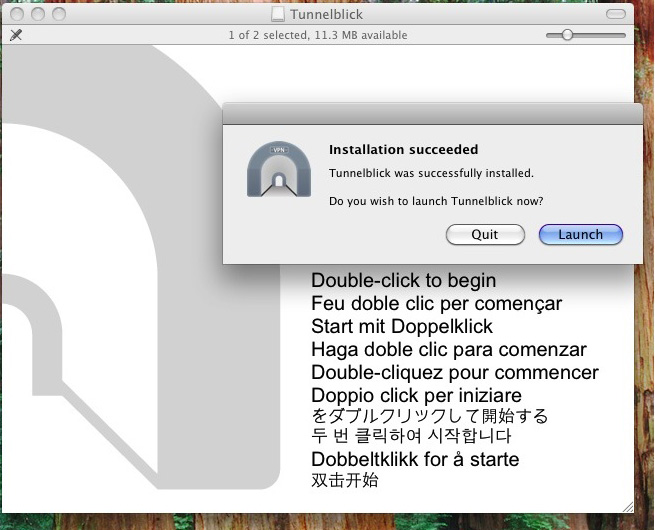 4. Download profiles.zip from your account activation email then unzip it . Once you do that open folder "profiles". Double click on each .ovpn file you want to add , and it will be automatically added into Tunnelblick.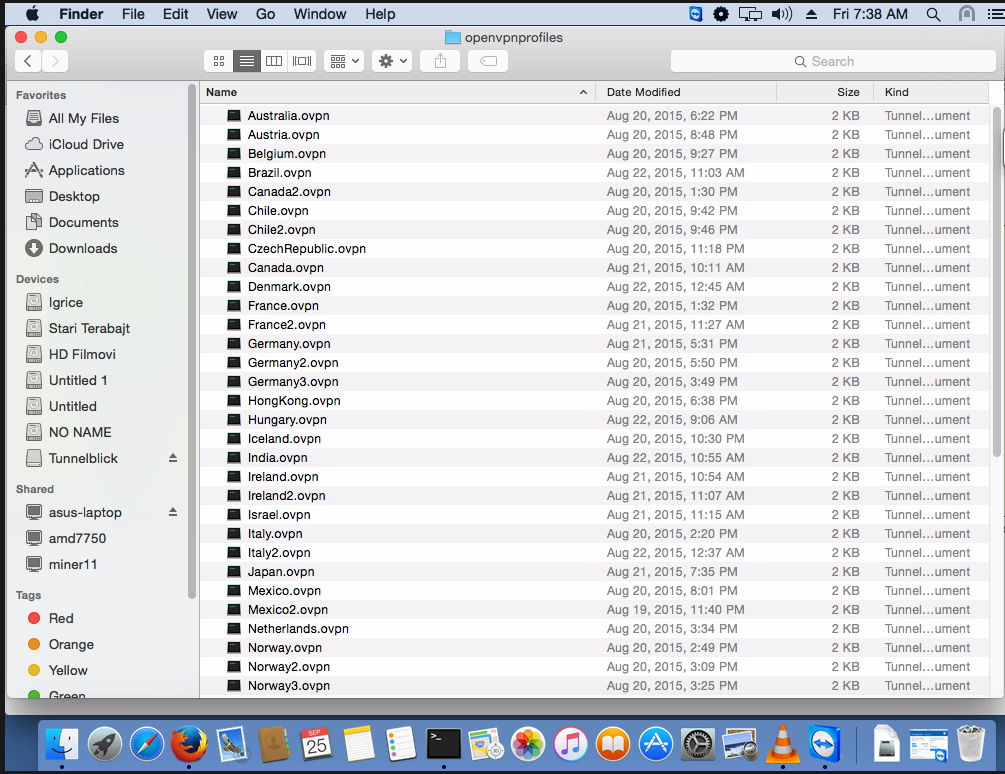 5. To run it right click on Tunnel Blick icon on top right corner, select Country to which you want to connect then click on it.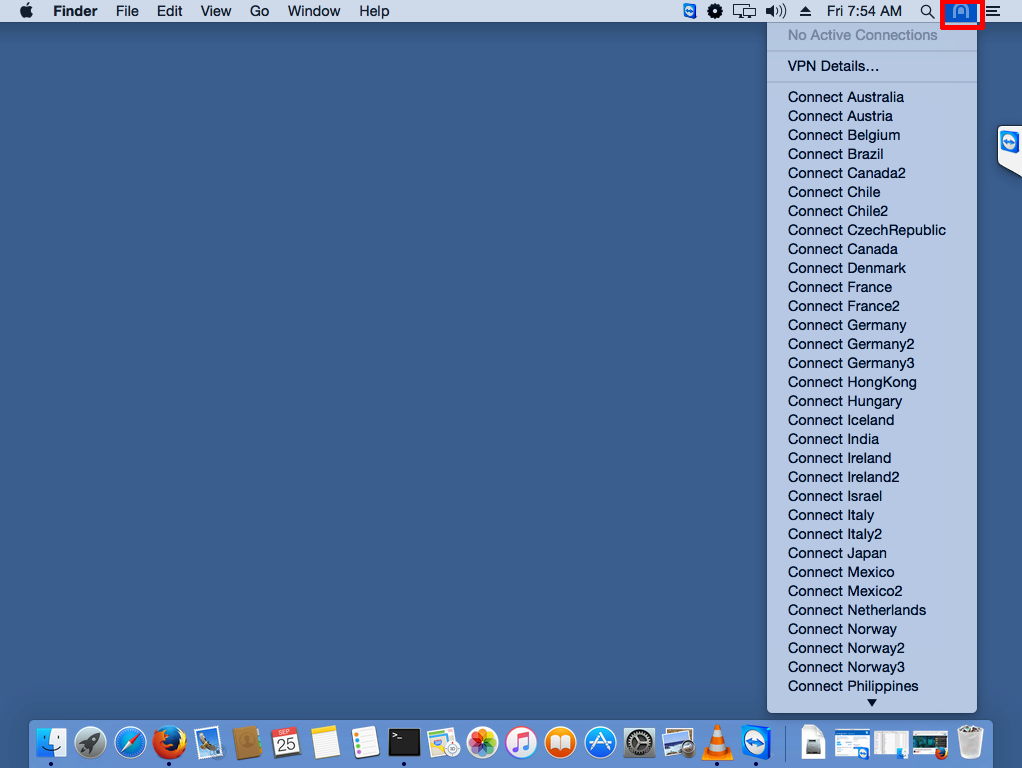 6. Enter your username and password then click OK and you will connect.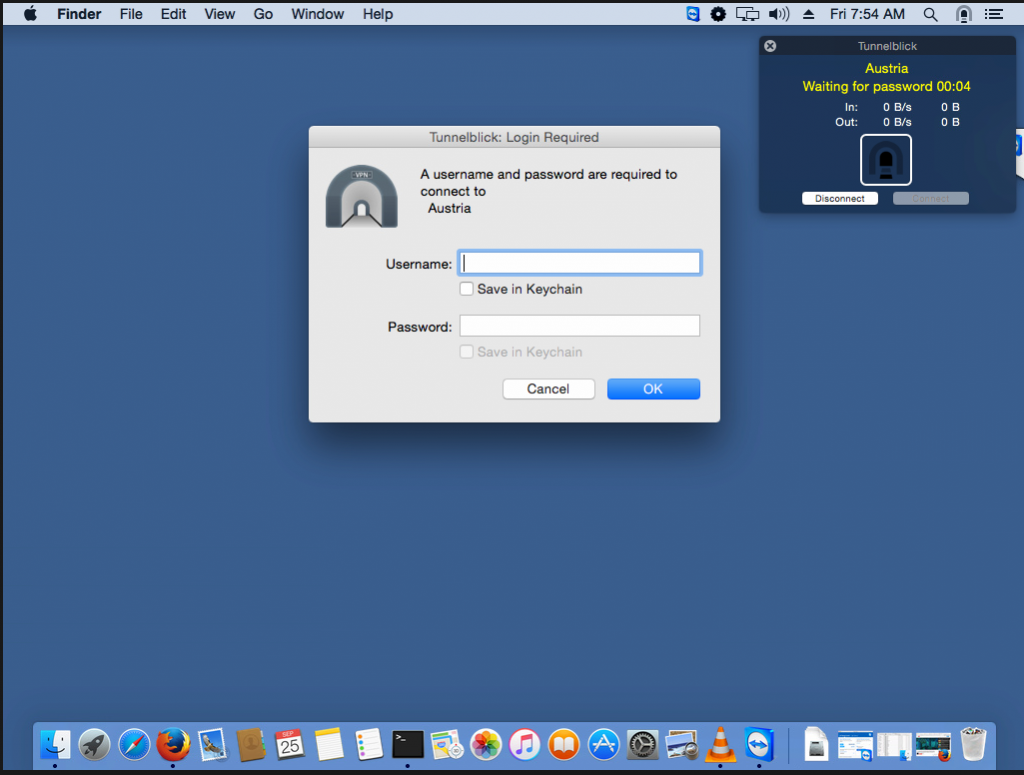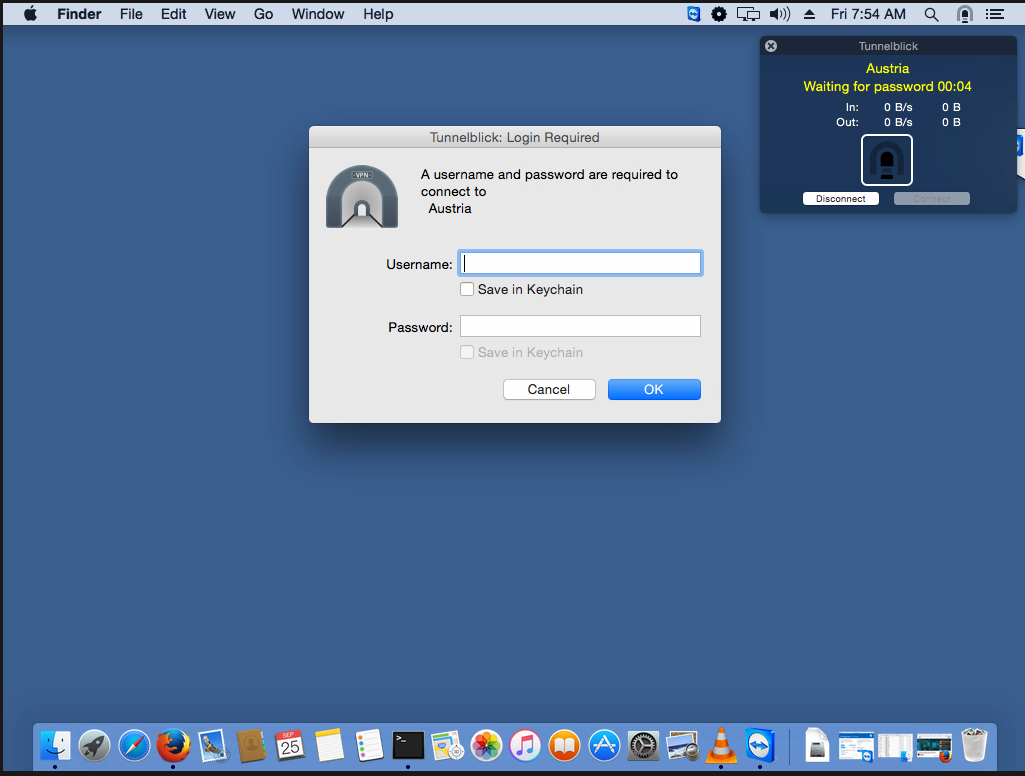 7. To switch server first disconnect from connected server then connect again.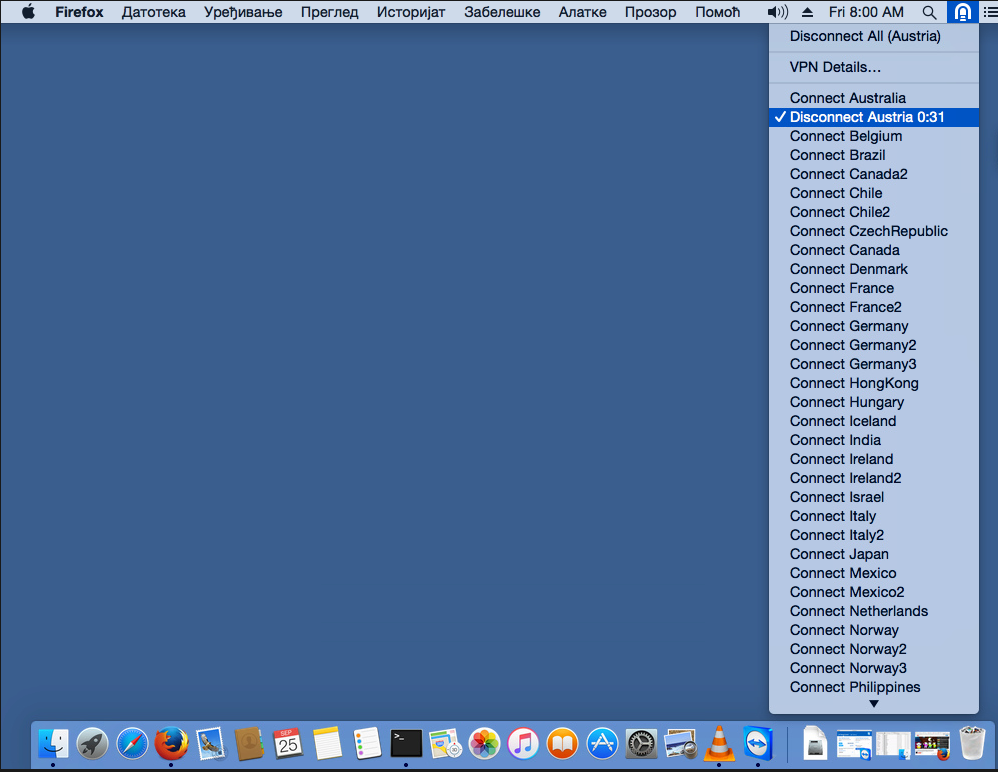 Contact our support team if you need any other questions or requests.