STEP 1
First you need to install Blackberry Desktop Software on your PC. If you haven't already done that please go to http://us.blackberry.com/apps-software/desktop/ download and install it.
STEP 2
Once you install Blackberry Desktop Software – run it. When you get first screen click on Advanced options and check "Use Certificate Synchronization". This is very important because to use VPN on your Blackberry smartphone you must install SSL certificates to connect.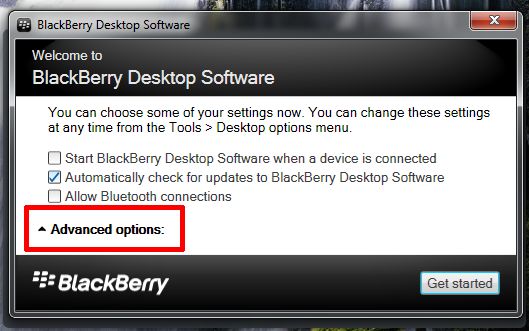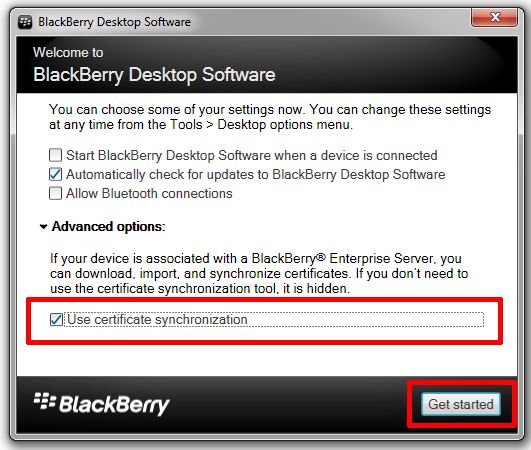 If you already have Blackberry Desktop Software installed do this to activate Certificates installation in it. Click on Tools then on Desktop Options, and click on "Use Certificate Synchronization" then click on OK.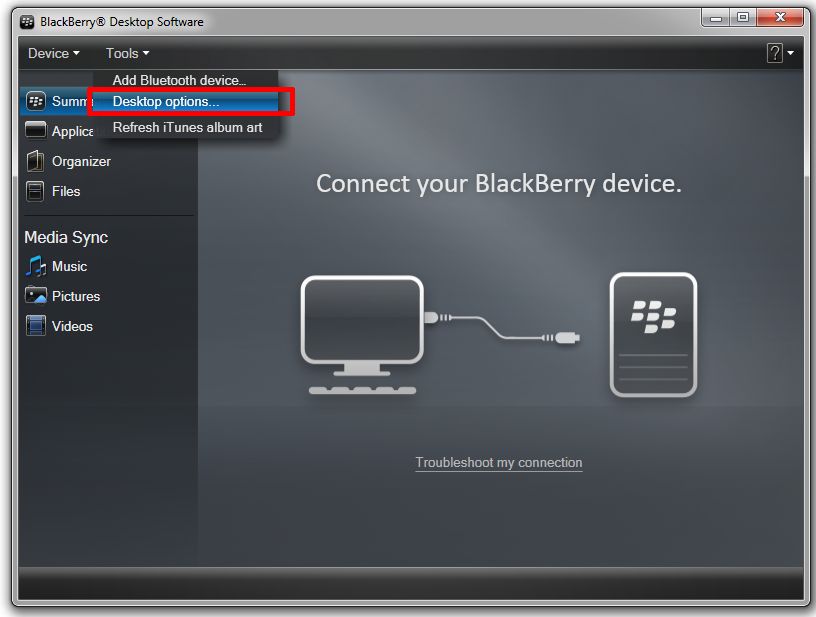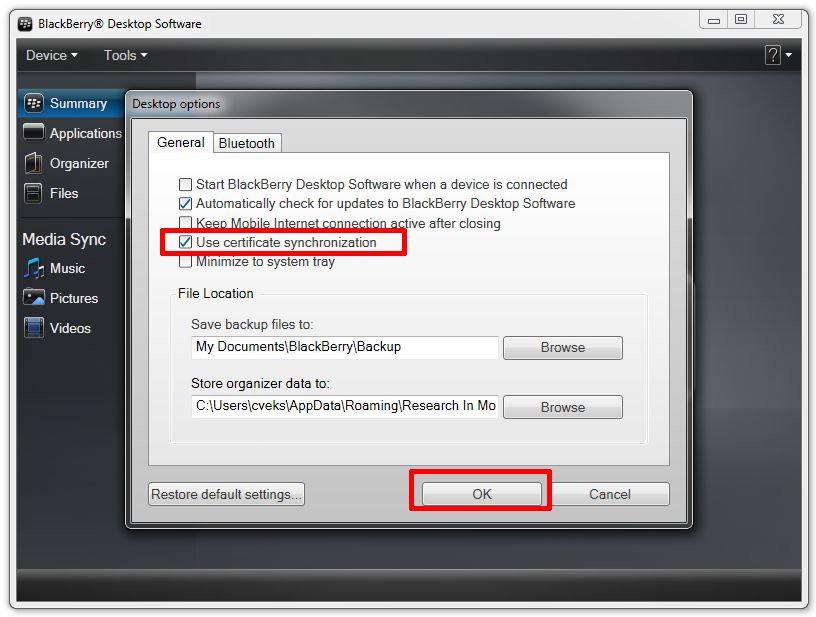 STEP 3
Connect your Blackberry smartphone to your PC via USB cable. Once you do it Blackberry Desktop Software will automatically start. Install phone with default options then click on Certificates tab.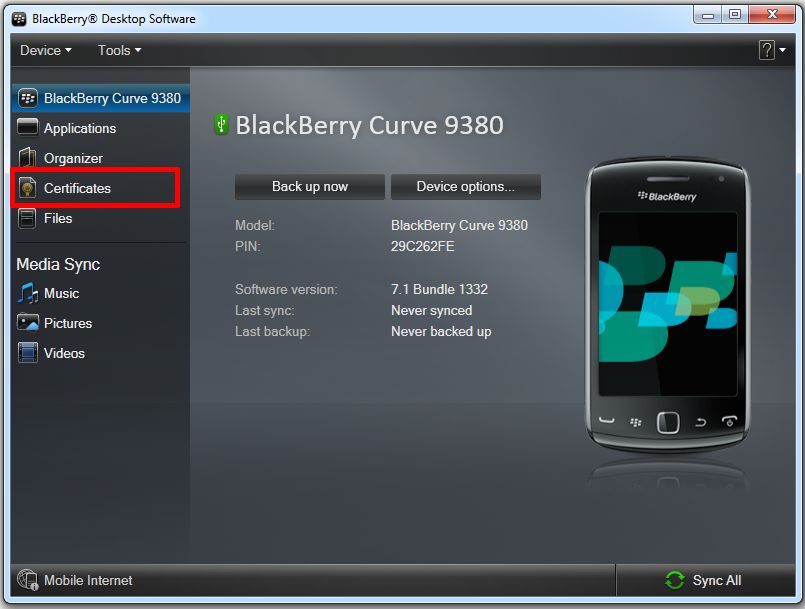 STEP 4
Now click on Personal tab then click on Import Certificates. Now go to folder where you saved two certificates we sent you, under File Name section select All Files then click on clientCert.p12 file. Once you do that, you will be asked for certificate password – enter "1234″ without "" (Password for certificate is 1234). Blackberry device will ask you to setup password for your Blackberry, so you can choose anything you want.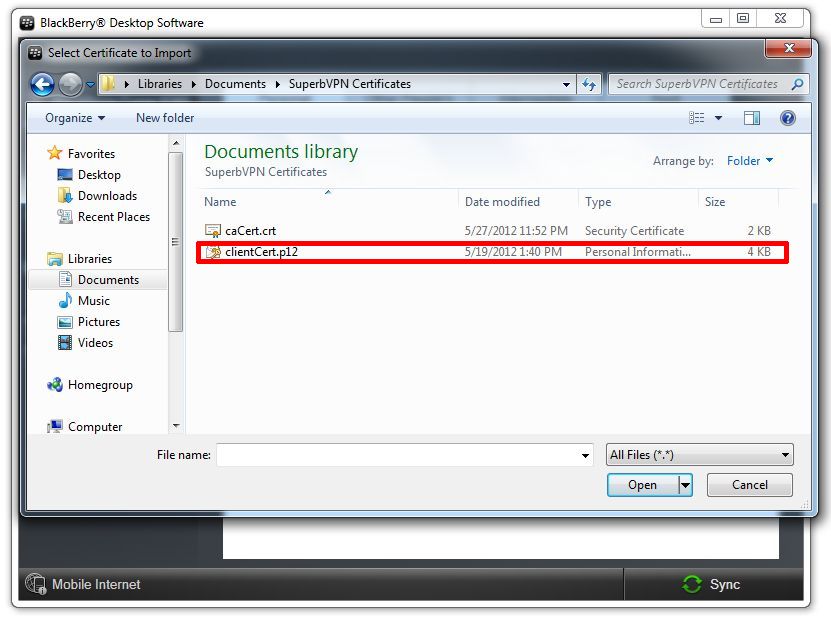 Now check button near your certificate and click on Sync tab and once you do it your certificate will be installed on your Blackberry device.

STEP 5
Now click on Root tab then again on Import Certificates. Go again to same folder, but now click on caCert.crt to install it.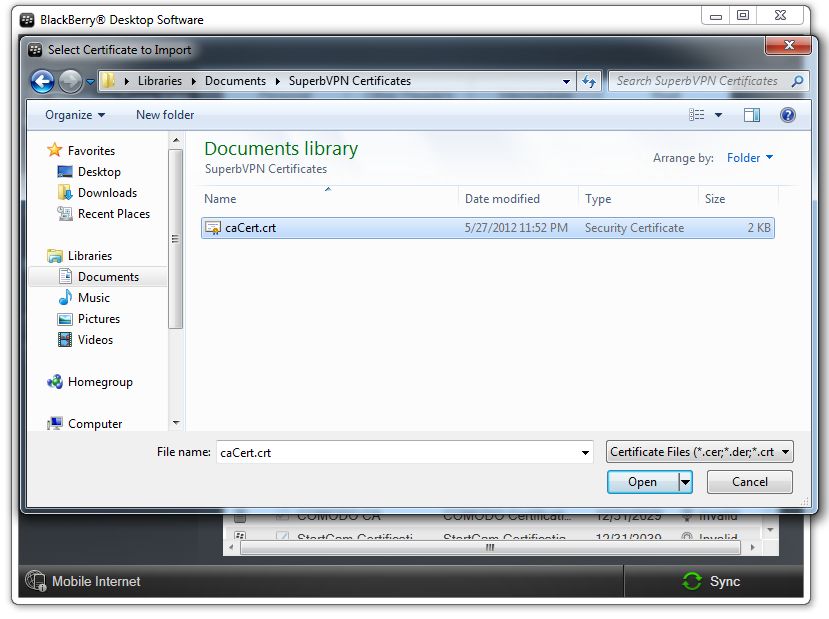 Once you do it click again on Root tab under Certificates then scroll down to SuperVPN CA certificate and check button next to it then click on Sync again and with this you will install your caCert.crt certificate on your Blackberry device.
STEP 6
Now disconnect your smartphone from PC and click on your Blackberry Device on Options, then click on Security, then again on Advanced Security Settings and finally on VPN.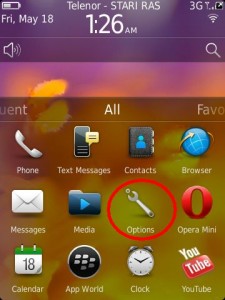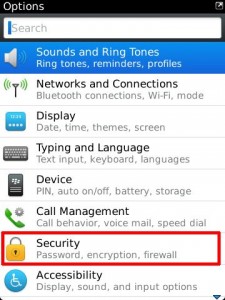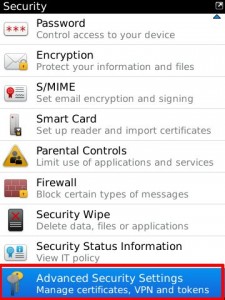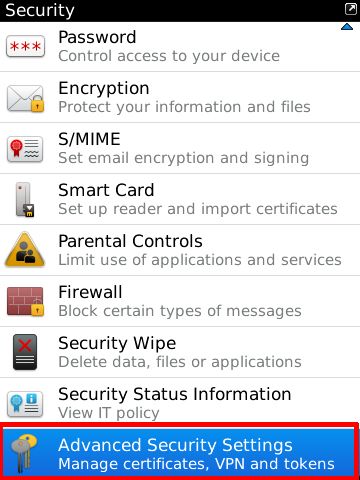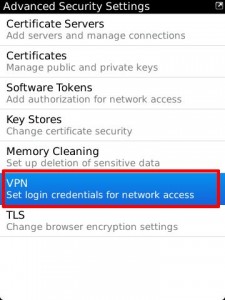 STEP 7
Once you go inside VPN section click on Blackberry button on your smartphone, then select New and setup your connection same as on following screenshots.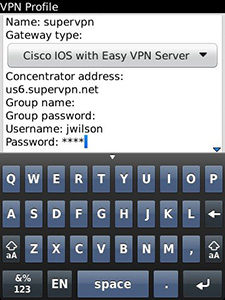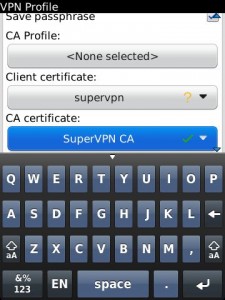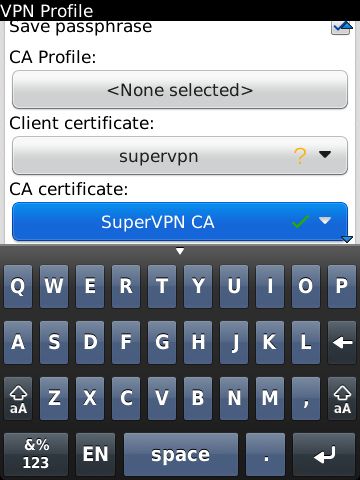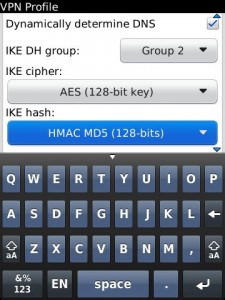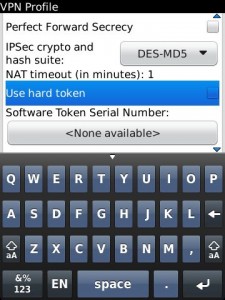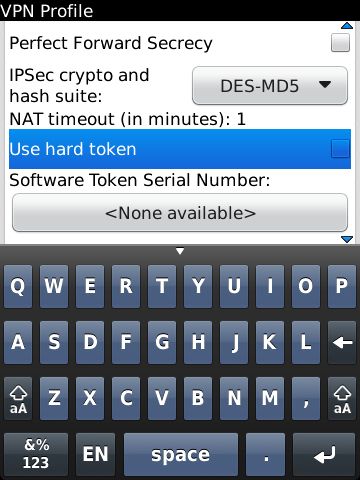 Now just click again on Blackberry button then click on Save to save your vpn settings.
STEP 8
Now go back until you come again to initial options screen, and click on Networks and Connections, then on Wi-FI Network, then click on saved Wi-Fi Networks and finally on your current Wi-Fi connection which you use. In our example that connection is STARI RAS. Scroll down to your VPN profile: section then select supervpn for profile then click on Save and Connect and after that you will be connected!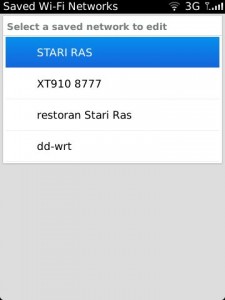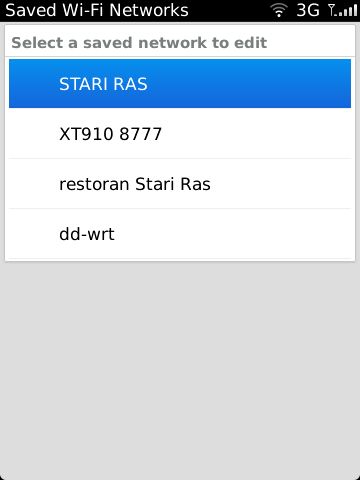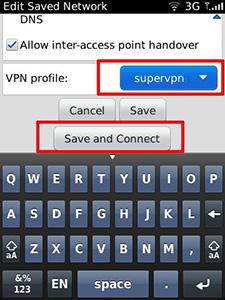 STEP 9
IMPORTANT: Standard Blackberry browser DOES NOT SUPPORT VPN. This means that even if you are connected to your VPN, browser doesn't support it and it connects to websites directly instead using your VPN . So to avoid this we need to install new browser on our Blackberry device – Opera Mini. Opera Mini is full VPN supported and with it you will be fully protected, anonymous and your connection encrypted.
To install Opera Mini on your Blackberry Device follow these instructions:
Open your default Blackberry browser then go to http://m.opera.com
Click on "Download Opera Mini 6.5 for Blackberry" then click on Download then on Run.
After that always use Opera Mini to browse and surf via VPN because default Blackberry browser bypass VPN!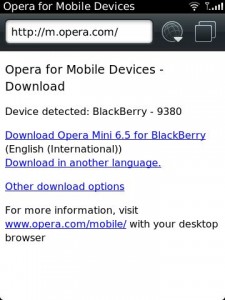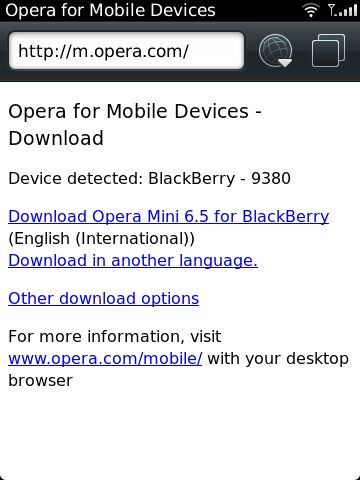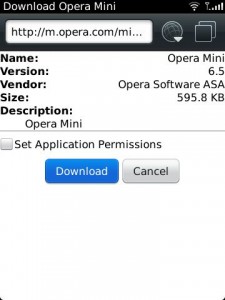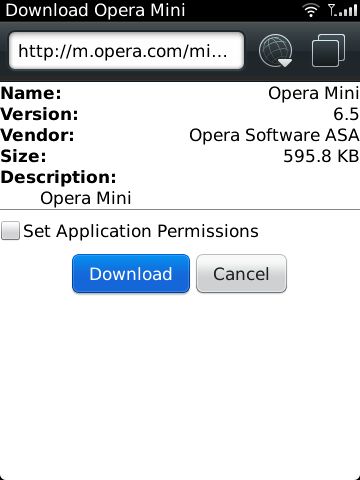 Enjoy your Blackberry VPN service from Super VPN!